English Department Colloquium - Melina Vizcaíno-Alemán
"Chicana/o Critical Regionalism and the Aesthetics of Place"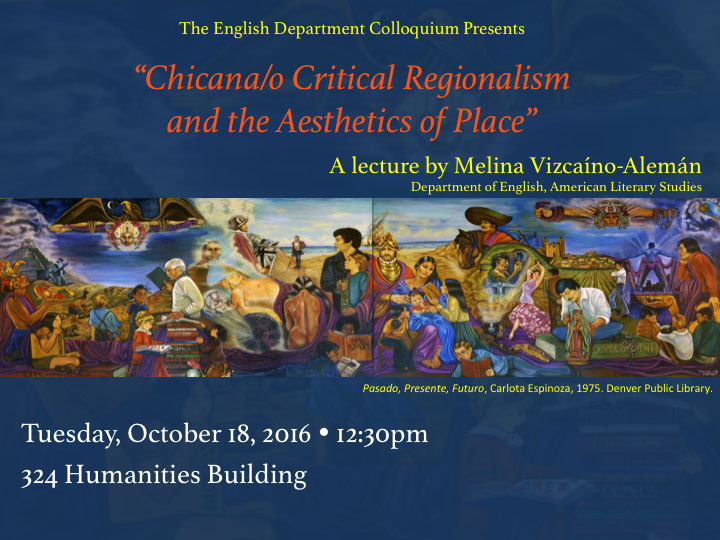 This year's series of English Department Colloquium events kicks off Tuesday, Oct 18 with Melina Vizcaíno-Alemán!

The EDC events are an important way for us all to get to know the work of our colleagues in greater depth, and they also mark a significant point in our colleagues' careers as they approach milestone review. Come, enjoy the camaraderie, bask in post-Fall Break giddiness, and hear amazing work from one of our own.