British and Irish Literary Studies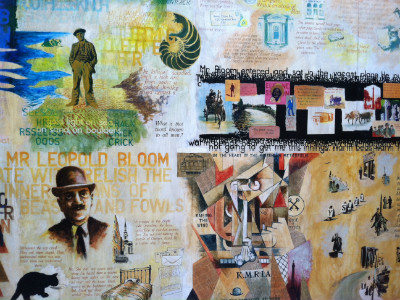 British and Irish Literary Studies (BILS) cover a significant portion of the written collective memory of the English-speaking world. The BILS faculty at the University of New Mexico holds as its mission to be critical custodians both of that collective memory and the emerging contemporary literary culture. To this end, the faculty puts their considerable learning, critical skills, and theoretical perspectives, and sees their primary responsibility to be the transmission of these to the students in their care.
Students in British and Irish Literary Studies undertake the process toward a judicious and rich understanding of the makings of the past in order to enlighten the makings of the present, and, most crucially in these times, to acquire the ability to share that cultural understanding meaningfully and critically with others. It is through their passionate and active engagement with this literary heritage that an accurate and nuanced understanding of contemporary culture may be achieved.
British and Irish Literary Studies Faculty
Jonathan Davis-Secord, Associate Professor
Marissa Greenberg, Associate Professor
Aeron Haynie, Associate Professor
Matthew Hofer, Associate Professor
Carmen Nocentelli, Associate Professor
Sarah Townsend, Assistant Professor
Belinda Deneen Wallace, Assistant Professor