British and Irish Literary Studies
Please watch for BILS courses in Fall 2021

–

Spring 2022 featuring analysis and discussion of race.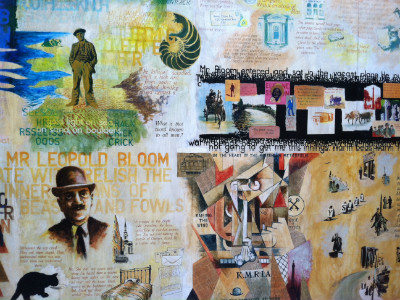 The faculty of British/Irish Literary Studies (BILS) have expertise and interest in several periods, regions, and approaches to literary study. We are scholar-teachers of Medieval, Renaissance/Early Modern, 18th- and 19th-Century, Modern, and Postmodern literature and culture. Within these periods we focus on English, Irish, and British canons; comparative literature, both Continental/European and Transoceanic; and colonial and post-colonial writings, including Caribbean, Afro-British, and South Asian. Bridging these periods and regions are our shared investments in identity, especially gender, ethnicity, race, sexuality, and class; in language and form; and in cultural and literary theory. In our teaching and research, for example, many of us

… employ feminist, queer, and critical race studies.

… explore genre, such as the novel, drama, poetry, and epic.

… are interdisciplinary, including collaborations with faculty in History, Political Science, and Foreign Languages and Literature.

… are transhistorical, including studies of translation, appropriation, and adaptation.

For more information about us, use the dropdown menus available on this page – or swing by our office hours! We love what we do and would welcome the opportunity to tell you more about BILS and literary studies at UNM. We look forward to seeing you in class!
British and Irish Literary Studies Faculty
Director: Marissa Greenberg, Associate Professor
Jonathan Davis-Secord, Associate Professor
Aeron Haynie, Associate Professor
Carmen Nocentelli, Associate Professor
Nahir Otaño Gracia, Assistant Professor
Sarah Townsend, Assistant Professor