Funding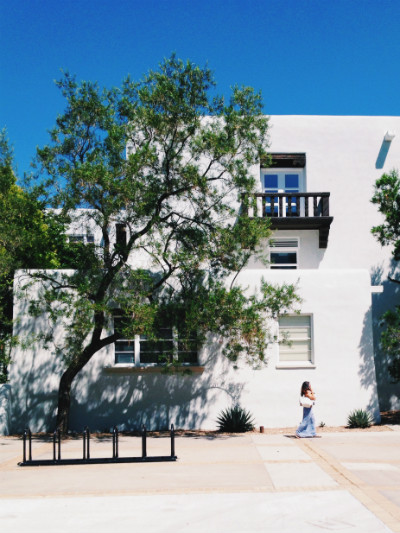 The English Department provides a number of opportunities for graduate students to fund their studies, including Teaching Assistantships, Graduate Assistantships, and numerous scholarship opportunities.
Teaching Assistantships
A Teaching Assistantship is a financial award to a graduate student for part-time work in teaching or research while the student pursues study toward an advanced degree. Teaching Assistants earn a stipend and receive a tuition remission up to 12 credits per semester. Current information on TA salaries can be found on the Office of Graduate Studies website. During the two weeks leading up to the first semester, first-year TAs at the MA, MFA and PhD levels are required to take English 530 (Teaching Composition), a graded, three-credit practicum that counts towards the required pedagogy or professional studies hours of your degree program. During their first semester and beyond, TAs typically teach two sections per semester unless a reduced assistanthsip is requested. The award of a Teaching Assistantship also includes graduate student health insurance.
The English department encourages our graduate students at MA, MFA and PhD levels to apply for teaching assistantships, and we consider the professional support and teaching opportunities we offer second-to-none. We have been charged by the University to improve student literacy by putting all undergraduates through a minimum of three writing courses at the 100 and 200 levels, so there are many opportunities for graduate students to teach these classes. While the Department's first priority is to provide instructors for the many sections of freshman composition offered each semester, qualified TAs will also have the opportunity to teach more advanced courses in composition, technical and professional writing, creative writing, and literature.
In most cases, Teaching Assistants will actually be the instructor of record for the courses he or she teaches, and they are responsible for all course planning, content, and grading. Some upper-division courses, however, do offer traditional Teaching Assistantship positions, with the responsibilities of the TA being determined by the professor leading the course. Teaching Assistants must be registered for 6 hours of graduate credit in both Fall and Spring semesters and 3 hours if they teach during the Summer term.
Teaching Assistantship applications are due by January 15, as part of the admission process. The application for the Teaching Assistantship is included in the online application for general admissions, and requires the following materials:
Teaching Letter of Intent 
In approximately 500 words, address your reasons, preparation, and objectives for teaching English courses at the college level. These letters should be well-developed and concise.
Expository Writing Sample
MFA applicants must include a relevant expository or argumentative writing sample of 10-15 pages, including appropriate and consistent documentation style. This additional writing sample can be uploaded along with your other writing samples included for general admission within the 'Writing Sample' section of the online application. 
If you are an MA or PhD applicant and submitted an expository or argumentative writing sample along with your general application, you are not required to submit an additional sample of expository writing with your Assistantship application.
Letters of Recommendation
Please submit two additional letters of recommendation addressing your potential as a teacher if two of your three letters of recommendations included in your general application do not address your potential as a TA.
If at least two of your three letters will address your potential as a TA, you do not have to submit additional letters of recommendation for your Assistantship application.
If your primary recommendation letters for general admission are not directly related to your teaching experiences or potential, you should submit two additional letters through the UNM Graduate & Professional application portal within the Recommendations section. 
Graduate Assistantships
The English department also offers several Graduate Assistantships, some with a course release, others with extra pay, and all offering the chance to gain valuable experience in research, administration, and teaching outside of the Core Writing program. The department's standing GAships are listed below, but note that each year opportunities are available subject to funding and departmental need.
In addition to the list below, GAships and readerships are often created to support the research and teaching of individual faculty, special projects, and departmental initiatives. English graduate students also often find GAships in other departments and programs such as CAPS, the Anderson School of Management, the Feminist Research Institute, Women Studies, the Health, Medicine and Human Values Program, and others.
Standing Departmental and Affiliate Program GAships
Program
Assistantship
Rhetoric and Writing
Core Writing Coordinator Positions
Creative Writing
Blue Mesa Review

 Editor

Academic Programs
English Department GA
American Literary Realism

 Editorial Assistant

Medieval Studies
Medieval Outreach Fellow
Medieval Scholar Support (Spring Only)
Assistantship Policies
Students applying for Assistantships should be aware of the following policies. All policies and other information concerning Assistantships in English of all types can be found in the Graduate Handbook.
Assistantship Reappointments
By definition, assistantships are term appointments. Students should not assume that they will be reappointed merely because notification of termination at the end of the appointment period has not been received. Reappointments are contingent upon the continuing availability of funds, satisfactory performance of the assistantship recipient, relevant departmental policies and academic eligibility.
Termination of Assistantship Before End of Appointment Period
The graduate unit will make notification of termination to the student and forward a copy of this notification to the Dean of Graduate Studies. In the case of students who are placed on academic probation, Graduate Studies will terminate the contract and notify the appropriate graduate unit and the student. The stipend for assignments that are terminated before the end of the appointment will be prorated for the period during which the assistant was employed.
Medical Leave While Holding an Assistantship
Assistantship recipients who suffer a serious medical condition requiring absence from assigned duties for two consecutive weeks may be granted, upon written request to the head of the graduate unit, a two-week sick leave without loss of stipend. After this leave, the student will be paid only for the time the assistantship responsibilities were fulfilled. The graduate unit must notify the Graduate Studies office whenever it grants an assistant a two-week sick leave, as well as the date that the assistant returns to his/her position.
Absence without Leave
Individuals who are awarded a contract and receive payment from the University of New Mexico, but who do not attend or are absent without leave will be required to repay any stipend collected from UNM.
Grievance Procedures for Students Holding Assistantships
Student who hold assistantships and are seeking direction for submitting a formal grievance related to the assistantship are referred to the section on Academic Freedom of Graduate, Teaching, Research and Special Assistants in the UNM Faculty Handbook.
Scholarships
The English Department offers a number of awards annually to its graduate students. Students interested in applying for awards should begin the application process by carefully reading the award descriptions as these may contain specific information about the application process not listed below.
Students may apply for more than one award and specify all the awards applied for in the letter of intent, but need only submit one application; the Scholarship Committee will consider your application for all possible awards.
In addition to other application materials specified by an individual award, all applicants must submit the following materials as a single .PDF document by April 1:
Letter of Intent
Writing Sample
Unofficial Transcript
Curriculum Vitae
Additionally, a letter of recommendation must be sent from a recommender who is familiar with the student and his or her abilities as a writer and scholar. Whenever possible, this letter should come from a faculty member of the English Department at the University of New Mexico. Letters of recommendation should be saved as a .PDF file and submitted here. Questions may be directed to Dylan Gauntt at englishgrad@unm.edu.
Note: No financial award will be given until the recipient provides proof, in the form of a thank you letter, of having sent an acknowledgement of gratitude to the donor.
Available Awards
Rudolfo Anaya Fellowship
Scholarship Objective: Seeks to recognize English Department MFA students whose writing shows exceptional promise. In honor of the endowment's founder, Professor Emeritus and National Humanities Medal Winner Rudolfo Anaya—longtime resident of New Mexico
Type of Award: Payment to Student
Value: Up to $900
Number of Awards Available: 1 per year
Minimum Requirements:
Preference given to Hispanic students
Application Process:
Self-nomination
Rudolfo Anaya Folklore Scholar Award
Scholarship Objective: Awarded annually to an undergraduate or graduate student with an exceptional record who is involved in some investigative research and writing in the area of New Mexico Folklore
Type of Award: Payment to Student
Value: Up to $300
Number of Awards Available: 1 per year
Minimum Requirements:
Must study folklore from New Mexico, regional literature, or southwestern literature
Application Process:
Self-nomination
Buchanan Arms Award in English
Scholarship Objective: Recognition of academic excellence in the graduate study of literature
Type of Award: Payment to Student
Value: Up to $500
Number of Awards Available: 1 per year
Minimum Requirements:
Graduate student specializing and excelling in the study of literature
Student must be a registered student in the current and previous academic years
Application Process:
Self-nomination
Joseph Badal Scholarship in Creative Writing
Scholarship Objective: Seeks to recognize students whose writing shows exceptional promise. Sponsored by Joseph Badal, author and UNM graduate
Type of Award: Payment to Student
Value: $1,000
Number of Awards Available: 1 per year
Minimum Requirements:
Open to MFA graduate students
Application Process:
Self-nomination
Howard Dean Everett Scholarship
Scholarship Objective: Encourage academic work among Native American Students majoring in English 
Type of Award: Payment to Student
Value: Up to $1,500
Number of Awards Available: 1 per year
Minimum Requirements:
Major GPA of 3.0 or better
Financial need if more than one student is qualified
Application Process:
Self-nomination
Joseph C. Gallagher Scholarship for Study in Ireland and Europe
Scholarship Objective: Encourage academic study of any subject at an institution in Ireland, or the study of an Irish subject at any European university
Type of Award: Payment to Student
Value: Full funding for tuition, travel and living expenses for a year of study abroad
Number of Awards Available: 1 per year
Minimum Requirements:
Must be a full-time UNM student. Must have completed, or be in the process of completing, at least two courses featuring an emphasis on Irish Studies, Irish Literature, Irish History, Irish Politics or Irish Culture, with an overall GPA of 3.25 or better.
Must demonstrate financial need.
Application Process:
Self-nomination. Applications available in the fall semester and due November 15. Contact Dr. Caleb Richardson (cwr@unm.edu) or Dr. Sarah Townsend (sltownse@unm.edu) for an application packet.
Graduate Student Award in Rhetoric and Writing
Scholarship Objective: The first preference is recognition of an MA in Rhetoric and Writing student who presents an outstanding MA Portfolio and defense; second preference is recognition of either an MA or a PhD graduate student in Rhetoric and Writing who has made especially significant contributions to the Rhetoric and Writing Program
Type of Award: Payment to student
Value: Up to $500
Number of Awards Available:  1 per year
Application Process:
Students are nominated for the award by Rhetoric and Writing professors.  For more information, students should speak with their professors about the nomination process.
Hillerman/McGarrity Scholarship in Creative Writing
Scholarship Objective: Seeks to recognize students whose writing shows exceptional promise. In honor of the endowment's founders, the late Tony Hillerman and mystery writer Michael McGarrity—both longtime residents of New Mexico
Type of Award: Payment to Student
Value: Up to $2,500
Number of Awards Available: 1 per year
Minimum Requirements:
Open to MFA graduate students
Preference given to those students who demonstrate a link to New Mexico, its people and cultural traditions
Application Process:
Self-nomination
Irene B. Kimball Endowed Scholarship
Scholarship Objective: Encourage the study of literature
Type of Award: Payment to Student
Value: Up to $500
Number of Awards Available: 1 per year
Minimum Requirements:
Full or part-time student in the college of Arts and Sciences
Demonstrated financial need
Preference given to Native American students
Additional Criteria:
Unofficial proof of either own or parental financial need
Application Process:
Self-nomination
Mary M. McDonald Scholarship Fund in English
Scholarship Objective: To support students getting a degree in English
Type of Award: Payment to Student
Value: Up to $500
Number of Awards Available: 1 per year
Minimum Requirements:
Application Process:
Self-nomination
Vicente Ximenes Scholarship in Public Rhetoric & Civic Literacy
Scholarship Objective: To encourage and support graduate scholarship and service in the areas of public rhetoric and civic literacy. The scholarship committee may preferentially consider nominees from underserved or underrepresented populations.
Type of Award: Payment to Student
Value of Award: Up to $750
Number of Awards Available: 1 per year
Minimum Requirements:
2nd year or above graduate student in rhetoric and writing (MA or PhD)
Demonstrated satisfactory academic progress toward achieving a degree
Demonstrated scholarship and/or service in public rhetoric and or civic literacy
Application Process:
Self-nomination