A Letter from the Associate Chair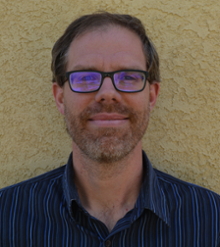 Welcome to the graduate program in English at the University of New Mexico in Albuquerque, a diverse ethnic and cultural environment. With a commitment to training graduate students in the global and local connections found in the fields of Creative Writing, British and American literatures, Rhetoric and Writing, and Medieval Studies, we offer graduate study in fiction writing, poetry composition, Southwest Studies, Chicana/o Studies, Native American literature, Postcolonial literatures and cultures, Professional Writing, Rhet/Comp and Writing Programs Administration, British/Irish and American Literary Studies, and Medieval Studies.
Approximately 100 graduate students enroll each semester, and two thirds of these students hold teaching or graduate assistantships. Our students present at local, national, and international scholarly and creative conferences; they publish in scholarly, creative writing, and professional writing journals; and they have received prestigious awards, such as the Association of American University Women Dissertation Fellowship, the National Endowment of the Arts Fellowship, the Popejoy Dissertation Prize, the Bilinski Fellowship, the Mellon Fellowship, and the Center for Regional Studies Hector Torres Fellowship.
The English Graduate Student Association offers forums for graduate students while complementing the faculty's commitment to student success. Our faculty and coursework prepare graduate students for successful careers within and beyond academia. The rich conversations and web of intellectual connections made in a graduate program atmosphere provide a strong and rigorous foundation for students. This foundation includes the extraordinary opportunity our graduates have to teach a range of courses to a diverse body of students at one of the few Hispanic-Serving Research One institutions in the nation. Our graduates go on to diverse careers as technical and creative writers, editors, high school teachers, and professors, as well as taking positions in non-profit organizations and NGOs. They take their expertise in the arts, uses, and powers of language to venues all over the world.
We invite you to browse our website and learn more about the range of activities and many accomplishments of the students and faculty in our graduate program. Please do not hesitate to contact me if you have further questions.
J. Davis-Secord
Dr. Jonathan Davis-Secord
Associate Professor
Associate Chair for Graduate Studies
Department of English Language and Literature
University of New Mexico