British and Irish Eighteenth and Nineteenth Century Studies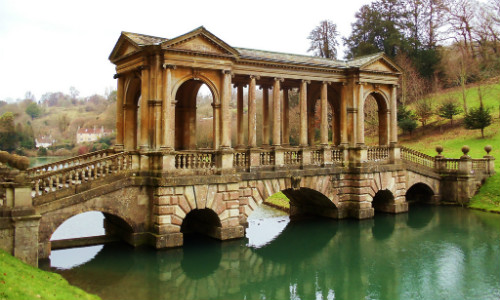 Between the ascension of the first Hanoverian king, George I (1714) and the death of Queen Victoria (1901), England underwent a series of cultural and literary transformations, marked by revolutions in science, politics, agriculture, industry, philosophy, and aesthetics. Georgian, Romantic, and Victorian literary forms and poetics underwent significant changes to meet the unique needs of a growing middle-class and eventually working-class reading public. The economy of literary production changed, so that writers such as Alexander Pope and Eliza Haywood, Charlotte Smith and Sir Walter Scott, and Charles Dickens and George Eliot could make a living by writing. New venues for the performing arts and new means of dissemination for prints, texts and eventually photographs made possible a vibrant popular culture. The new popular forms joined works by writers such as Samuel Johnson and Jane Austen, Lord Byron and Felicia Hemans, Alfred, Lord Tennyson and Elizabeth Barrett Browning, among many others. And new forms of literature were generated, such as musical comedy; amatory, gothic, and realist fiction; the Romantic lyric; the national tale; and the sensation novel.
This group provides a combination of current cultural studies approaches with traditional, generalist coverage of eighteenth- to nineteenth-century British/Irish literary periods. BIENS provides coverage of the eighteenth- and nineteenth-century British/Irish literary periods on the graduate level in survey courses and topics courses that provide thematic coursework based upon cultural studies and feminist/gender studies models. In particular the BIENS faculty specialize in the following genres: poetry of the Romantic Period, fiction of the eighteenth and nineteenth centuries, and theatre of the Georgian period. We offer theory grounding in cultural studies, feminism, and space/place. Topically, our areas of specialization include race, class, gender, women writers, popular culture, performance, the Gothic, economics and literature, empire, culture and revolution, and place/space/environment. Recent graduate courses have included: "Passion and Danger, 1714-1814," "Theatre and Jane Austen," "Literature, Nature, Ecology," "Writing Nature," "Scandalous Victorians," "Character and Crisis in Victorian Culture," "Victorian Research Methods," and "Dickens and the Deranged."
BIENS faculty and graduate students have been active in organizing scholarly events around the department and on campus. Our activities have included hosting the national Aphra Behn Society Conference and the Eighteenth- and Nineteenth-Century British Women Writers Conference. In 2011 we helped host the interdisciplinary Nineteenth Century Studies Association conference. Since 2007 graduate students and BIENS faculty have participated jointly with Americanists in the department's Nineteenth Century Group. We have sponsored speakers and lecture series, along with presentations of our own works-in-progress.