In partnership with KUNM's Generation Justice and Spoken Word Hour, the Rudolfo and Patricia Anaya Lecture on the Literature of the Southwest presents a two-hour radio tribute to Mr. Anaya, "A Celebration of Poets," featuring local poets Hakim Bellamy, Damien Flores, Michelle Otero, Levi Romero, and Tanaya Winder.

The tribute will be on April 25th at 7 pm on radio station 89.9 KANW
Roberta Rael hosts the two-hour radio tribute and is the Director of Generation Justice, a non-profit organization preparing young people to practice socially-conscious journalism. Damien Flores co-hosts Spoken Word Hour, a radio program dedicated to the power of words. Together, Generation Justice and Spoken Word Hour present this two-hour radio tribute in honor of Mr. Anaya's lasting literary legacy and the influence of his written words on Albuquerque's local poets. The radio tribute honors Rudolfo Anaya's life in the aftermath of his death, and it anticipates the tenth annual Rudolfo and Patricia Anaya Lecture on the Literature of the Southwest featuring US Poet Laureate and UNM alumna Joy Harjo.
Our poets will kick off the radio tribute by taking over the English Department Instagram: https://www.instagram.com/unm_english_department/
and Anaya Lecture Facebook page: https://www.facebook.com/Anaya.Southwest.literature
Please follow our social media "takeover" in the week leading up to the radio tribute, which will take place April 19-23 in the following order: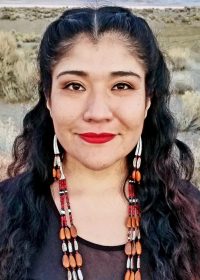 April 19: Tanaya Winder was raised on the Southern Ute reservation in Ignacio, CO, and is an enrolled member of the Duckwater Shoshone Tribe. Her debut poetry collection Words Like Love was published in 2015 by West End Press and re-issued in 2021 by UNM Press. Tanaya holds a BA from Stanford University and is an alumna of our MFA program in Creative Writing. She currently teaches in the Chicana/Chicano Studies Department at UNM.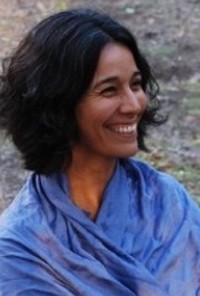 April 20: Michelle Otero served as the Poet Laureate of Albuquerque from 2018-2020. She is the author of the essay collection Malinche's Daughter, the poetry collection Bosque, and the forthcoming Vessels: A Memoir of Borders. Originally from Deming, New Mexico, she holds a BA in History from Harvard College and an MFA in Creative Writing from Vermont College. She is a member of Macondo Writers' Workshop.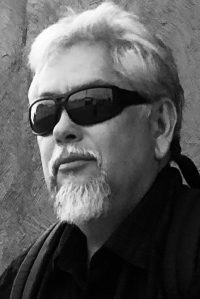 April 21: Levi Romero is the inaugural New Mexico Poet Laureate (2020) and New Mexico Centennial Poet (2012). He is co-editor of the anthology, Querencia: Reflections on the New Mexico Homeland, co-author of Sagrado: A Photopoetics Across the Chicano Homeland, and author of two poetry collections, A Poetry of Remembrance: New and Rejected Works and In the Gathering of Silence. He is from the Embudo Valley of northern New Mexico and is an Assistant Professor in the Chicana/Chicano Studies Department at UNM.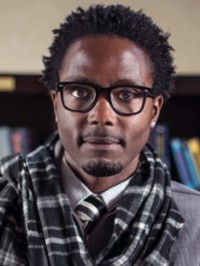 April 22: Hakim Bellamy is the Inaugural Poet Laureate for the City of Albuquerque (2012-2014) and a WK Kellogg Foundation Community Leadership Network Fellow. His first collection of poetry, SWEAR (West End Press/University of New Mexico Press) earned him the 2012 Working Class Studies Tillie Olsen Award for Literature. He holds an MA in Communications from UNM, and is the Deputy Director of the Cultural Services Department for the City of Albuquerque.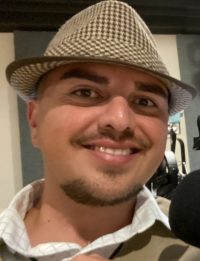 April 23: Damien Flores is a two-time National Poetry Slam Champion and two-time College Unions Poetry Slam Champion. His three published books include Junkyard Dogs, El Cuento de Juana Henrieta, and A Novena of Mud. He produces the monthly open mic and slam, Poetry & Beer, as well as the Southwest Showdown Poetry Slam and ABQ Slams Championship Tournaments. He is also a Radio Free America DJ and hosts the Spoken Word Hour.

Discover more about the Rudolfo and Patricia Anaya Lecture on the Literature of the Southwest on our website at https://english.unm.edu/dept-life/events/anaya-lecture/index.html