Rudolfo Anaya, the 'Godfather' of Chicano Literature passed away on Sunday, June 28th at his home in Albuquerque, of a long running illness. He was author of the internationally acclaimed novel, Bless Me, Ultima, and many other novels and children's stories. In 2016, he was awarded the National Humanities Medal by President Barack Obama and in May 2019, his birthday, October 30, was designated "Rudolfo Anaya I Love to Read Day" by Governor Lujan-Grisham. Anaya's contributions to the English Department include over twenty years of teaching, founding the Creative Writing Porgram and founding Blue Mesa Review, which just published its 40th issue. His voice and generosity of spirit will be deeply missed.
Read an article about his passing from the Albuquerque Journal here, as well as an article from UNM Newsroom.
Here is a tribute to Rudolfo Anaya by Taína Caragol, Curator of Latino Art and History at the National Portrait Gallery who commissioned the portrait of Rudolfo Anaya by El Paso artist, Gaspar Enríquez.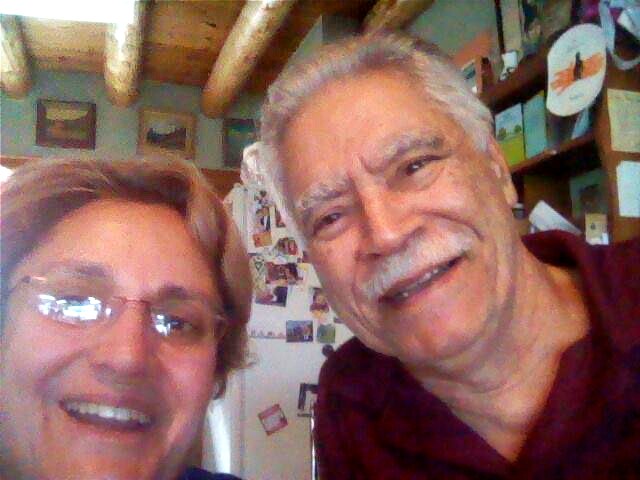 BILS Professor, Feroza Jussawalla has known Anaya and his wife Patricia for over 30 years and has published two interviews with him: Interviews with Writers of the Post‑Colonial World (Jackson: University Press of Mississippi, 1992) and in The Rio Grande Review, as well as articles: "El Colonialismo y la respuesta al Colonialismo: La experiencia compartido de Anaya, Ngugi, and R. K. Narayan," in Culturas Hispanas de los Estados Unidos de America, eds. Maria Jesus Buxo Rey & Tomas Calvo Buezas (Madrid: Ediciones de Cultura Hispanica, 1990), 555‑567. Furthermore, her essay on "Teaching R.K. Narayan's Swami and Friends," in the special issue on Teaching Postcolonial and Commonwealth Literature, of College Literature has a long section on teaching Anaya, alongside.