The English Graduate Student Association (EGSA) has hosted many events to support their mission of "fostering open and friendly communication within the graduate community and between graduate students and faculty, as well [as] create activities that welcome students of all English graduate program sub-fields."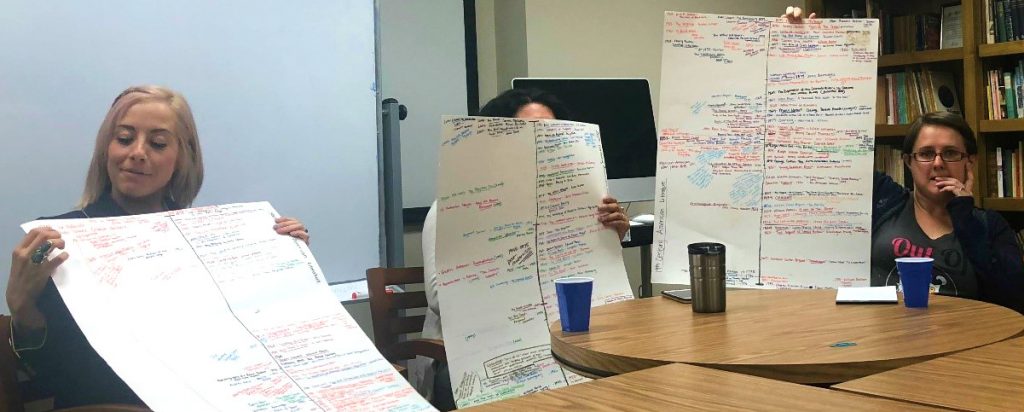 In September, EGSA presented a workshop on preparing for comprehensive exams. Panelists Leandra Binder, Melissa Garcia, Jessica Troy, Misty Thomas, and Lauren Perry discussed the nature and format of the exams in each discipline, and offered tips on planning, studying, managing stress, and working with your committee to develop a test that will help you advance towards your own academic goals. During breakout sessions, attendees were able to speak with the presenters personally to discuss the specifics of preparing for the various kinds of exams in each discipline.
"As someone taking comps," remarked PhD student and EGSA co-president Emma Mincks, "I found the variety helpful, and was able to get some good tips from people in other disciplines as well as my own."

The EGSA also sponsored social gatherings for grad students at Joe's Place in Albuquerque, a pizza and Italian food restaurant. Grad students, faculty, and friends showed up to eat, drink, talk, and laugh together, and many attendees then went on to the Works in Progress readings held later by students in the MFA program.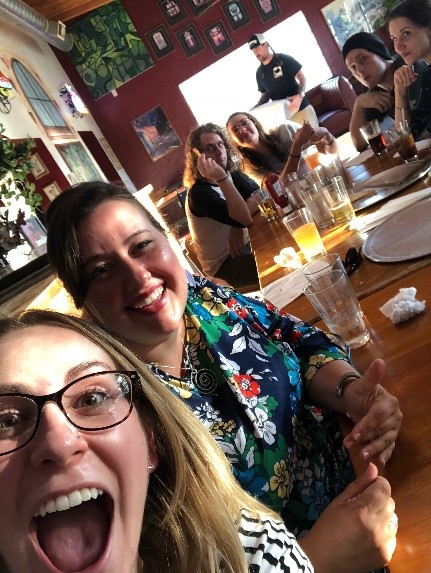 The EGSA also hosted events such as a study session  in the Department Library, and a workshop on "Finding and Applying to Conferences".  Find out more about future events on EGSA's website.