Under the guidance of Matthew Hofer, UNM English major and Mellon Mays fellow Kalila Bohsali has been developing skills in archival research, honing her critical faculties, and familiarizing herself with the process of academic publishing.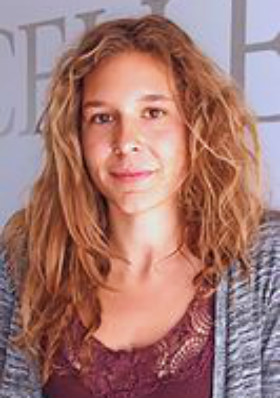 With Michael Golston (English, Columbia University), Hofer is under contract to publish an expanded reprint of LEGEND (1980), a collaborative volume of poems composed by five key members of the so-called Language Poetry movement.
The poems of LEGEND–composed through the mail during the 1970s–question the limits of poetic function based on new thinking about the unit of poetic composition, the nature of referentiality, and the concept of the "author." Bohsali's contributions to the project include researching and transcribing relevant passages from the many extant letters and helping to select and organize passages from the excerpted correspondence for an appendix to the volume.
Melissa Baca was awarded the  Undergraduate Student Research Initiative Award from the College of Arts & Sciences here at UNM. This program is aimed at increasing the number of undergraduate students working with faculty mentors on research or scholarship and at increasing the overall awareness of undergraduate research. The program enhances research opportunities and research-based education, and enriches undergraduate learning experiences for UNM undergraduate students, helping them to develop their critical-thinking and problem-solving skills. Through experiencing the processes of scholarly discovery and dissemination of their results, students become fully engaged members of the community. The students are encouraged to present their research in the scholarly community including the annual conference hosted by UG Research Opportunity program. The grant aims to enhance the visibility, prestige, and material support for participation in undergraduate research and creative activities, both for students and faculty.
Melissa Baca is writing a senior honor thesis involving extensive research on the local history of the small mining town of Creede, Colorado.
Tucked into the Rio Grande National forest and thus largely isolated from major cities, Creede, a tiny town of less than 300 people,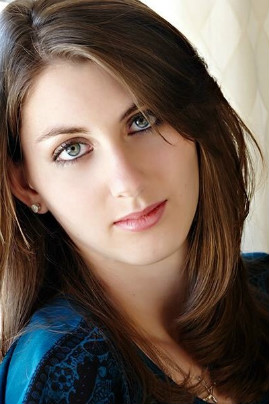 has very little internet presence and is only briefly mentioned
in the biographies of a few famous historical actors.
In order to learn more about Creede and its inhabitants during the early summer of 1892, Baca will  travel to Creede to meet with members of its historical society, as well as visit the mining museum to explore its archive and library, consult with its docents, and visit the historical sites. This research will not only benefit Baca's thesis project, but will also strengthen her field research skills, and she hopes it will ultimately engage us all into the local history of a once great mining town.