Professor Sharon Oard Warner was awarded a grant from the New Mexico Humanities Council to support the 4th Annual D.H. Lawrence Lecture. The lecture, postponed for two years due to the pandemic, will now be held in September 2022, the centenary of Lawrence's arrival in Taos.
More than a lecture, this year our speaker, Dr. James Moran from the University of Nottingham, will work with local Taos performers to bring to life Lawrence's unfinished play, Altitude. The short play features characters well-known in Taos in the 1920s among them, Mabel Dodge Luhan and Spuds Johnson.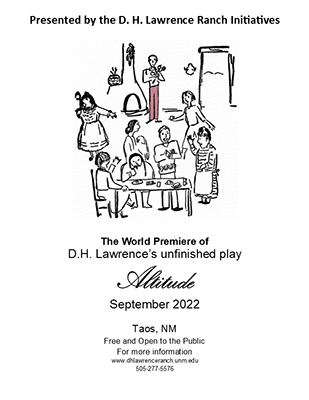 You can check the D. H. Lawrence Ranch Initiatives website for more information.
Many thanks to the New Mexico Humanities Council for their generous support of this event.