Written by Ros Wade, Professor of Education for Sustainability at London South Bank University:

In April of this year I had the great pleasure of visiting the DH Lawrence ranch in Taos, New Mexico. My lovely daughter, Donna, had organised this trip for me so it was especially precious. Thanks to the kindness of the staff at the University of New Mexico, who do so much important work to steward this special place and preserve it for us all to enjoy, Donna was able to arrange for the ranch to be opened especially for my visit. We were delighted to be greeted by Ricardo when we arrived, who was a very knowledgeable and helpful guide.
I have loved the work of D H Lawrence since I came across his poetry at school and I believe that he has much to say for us in the 21st century. As a seeker after authenticity and truth, both personal and proverbial, he was trying to find a new way of living our lives in harmony with each other and with the natural world. And although he never found any easy answers he raised many issues and questions which can help to guide us today.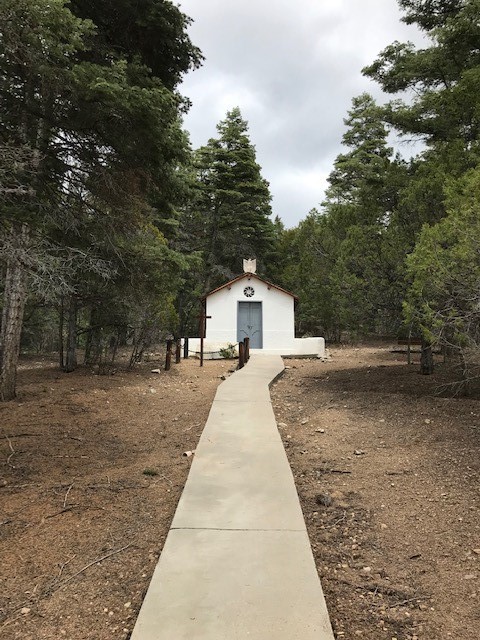 Of all the places he visited, New Mexico was the place where he found most inspiration and peace and after visiting the ranch I can well see why. His views were of the truly wondrous, sweeping landscape across the high desert of New Mexico with all the changing colours as the sun moved across the sky. 'The Plumed Serpent' illustrates his love affair with the land and the people and his immense interest in and respect for indigenous cultures and traditions.
Read the rest of Ros Wade's story on the DH Lawrence Ranch Initiatives Blog Page.