The winners of the 3nd annual McKinnon Poetry Contest for undergraduate students at UNM recently read their winning poetry during the Undergraduate Open House.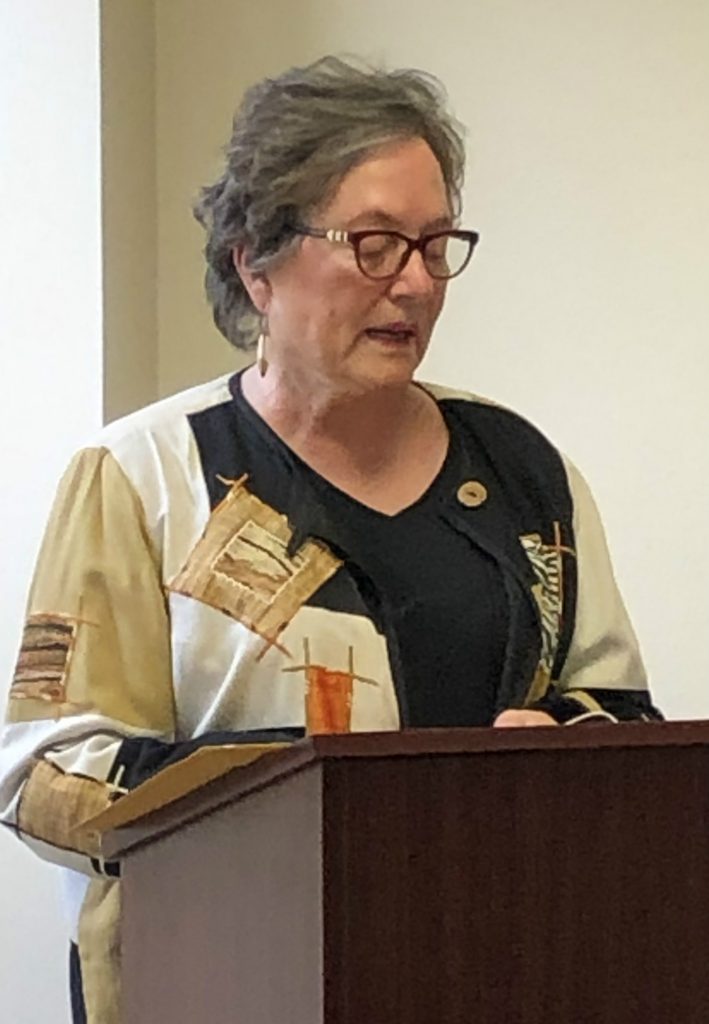 The 3rd place prize went to Lydia Andrews for her poem,
"The Gargoyle is Unbroken." Andrews is currently pursuing a Bachelor's degree in Psychology at the University of New Mexico, with a minor in English. She performs in local poetry slams and volunteers at Agora Crisis Center. Her poetry has appeared in the 2015 and 2018 editions of the Fixed and Free Anthology among other publications.
Lydia Andrews and Professor Diane Thiel

Lydia Andrews
2nd place went to Venkat Nagaswami for his poem,
"Black Slate" (in memoriam). Nagaswami
is an ex-engineer from the Semiconductor Industry who is now pursuing Creative Writing at UNM.
Diane Thiel and Venkat Nagaswami

Venkat Nagaswami
1st place went to Shayna Davidson for her poem, "Rhubarb." Davidson is a senior at UNM studying French and Communication, and hopes to be a teacher and work with bilingual students. She is passionate about literature and the power of words, in learning and in healing.
Shayna Davidson and Diane Thiel

Shayna Davidson